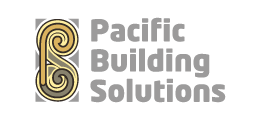 Qeleya Point Apartments
9 - 12 Nukuwatu St Lami, Suva FIJI
+6793363315 SHOW
About Qeleya Point Apartments
Pacific Building Solutions (PBS) is a 100% Fijian owned construction company based in Suva, Fiji.
Established constructing luxury homes in the early 90's we quickly learned that building in the islands presented some unique challenges mostly related to difficult and remote building sites, unpredictable weather patterns and the lack of suitably skilled and experienced tradesmen and subcontractors. We decided that the only practical solution to these problems was to take control of a few of the most critical elements in the building process by bringing them in-house through organic growth and acquisition.
Today, the PBS Group of Construction Companies combined is Fiji's largest builder. We boast a 3,000m2 covered workshop and office space in Suva and employ over 800 personnel.
Qeleya Point Apartments
SHOW
Qeleya Point Apartments
SHOW